The latest development of mixed real estate under construction on Welgelegen Road, centrally located in Little Bay district.
Belair Plaza will offer 16 apartments, 17 offices and 10 ground-floor commercial units in one of the most accessible locations on the island, down the road from the upcoming Sint Maarten General Hospital and the new SZV headquarters.
The Building will have its own driveway and parking, hurricane-resistant enclosures, an emergency generator, and multiple smart-building amenities aiming to raise the standard for new project development on Sint Maarten.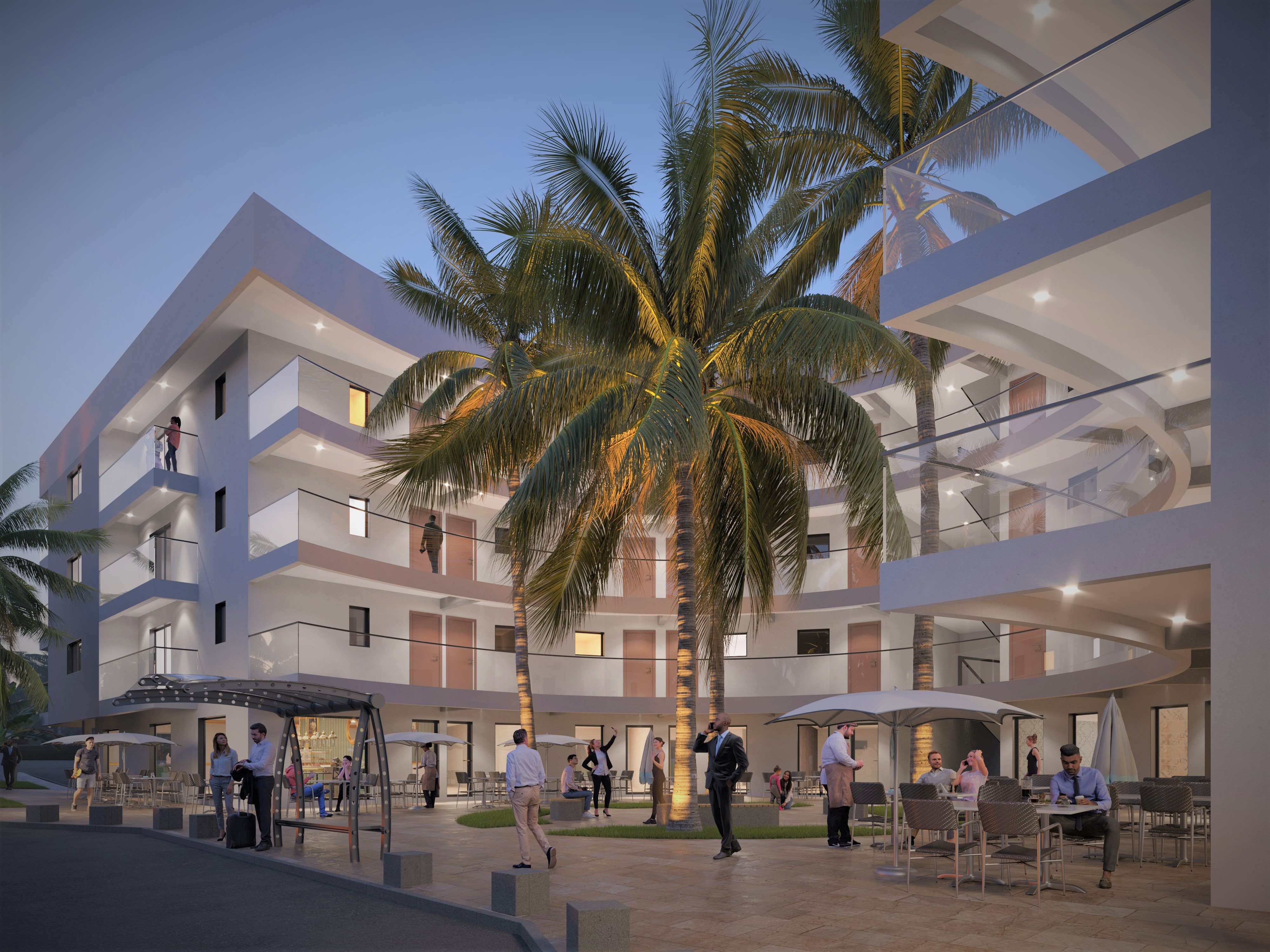 Little Bay District
The District of Little Bay sits at crossroads between Philipsburg and Simpson Bay, in one of the most conveniently-located areas of Sint Maarten.
Within it, Belair Plaza is located on the Welgelegen Road, which is an important secondary road connecting the seafront residences of Belair with the commercial area of Cay Hill.
This street offers the island's foremost supermarkets, schools, social facilities, and is rapidly developing into the health center of the island.
Concurrent developments on Welgelegen road include the World Bank-financed Sint Maarten General Hospital, as well as the new headquarters of the social health insurance provider SZV.
Get in touch with our team to arrange an appointment or to receive documentation