Belair Plaza's Office Unit Type D1 is a versatile commercial space that is available in two different versions to suit the specific needs of your business. Type D1-A spans 129m2, including a small terrace that is perfect for outdoor meetings or taking breaks, while Type D1-B offers 129m2 of interior space.
Both versions of Type D1 are delivered in VANILLA SHELL format, providing a blank slate for businesses to design and customize according to their specific needs. The units feature ceramic tiling, aluminum-perforated suspended ceilings, and other inclusions listed herein, creating a modern and professional workspace that is sure to impress clients and employees alike.
We will work with you to determine the partition design layout that best suits your business needs. Our team of experts will provide advice and guidance on the design and layout of your space, ensuring that it is tailored to your unique requirements.
Type D1 is not only an excellent investment opportunity for businesses seeking a versatile commercial space but is also a smart choice for rental purposes. Its customizable nature means that it can be easily adapted to suit a variety of businesses, including those in the medical, legal, or financial sectors. The convenient location of Belair Plaza on the island of Sint Maarten makes Type D1 an ideal choice for businesses looking for a central location to operate from. With a rental potential of $3,600 per month, Type D1 is a sound investment for anyone looking to expand their investment portfolio or generate passive income.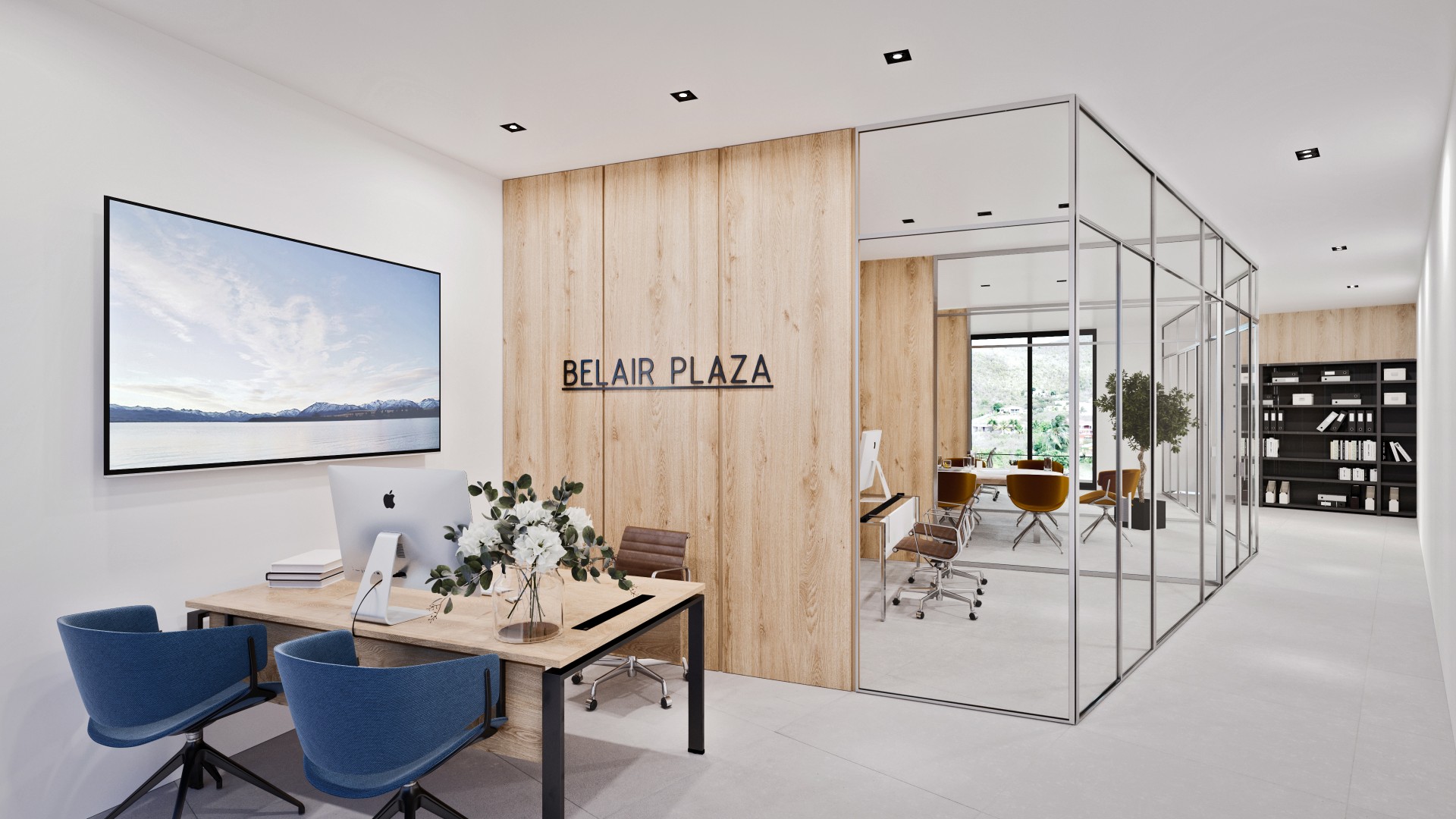 D1-a (With Terrace)
Interior Area: 119 m2
Terrace Area: 10 m2
Total Unit Area: 129 m2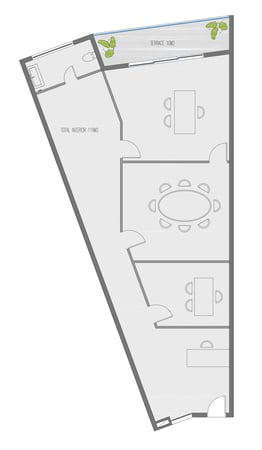 D1-b (No Terrace)
Interior Area: 129 m2
Terrace Area: 0 m2
Total Unit Area: 129 m2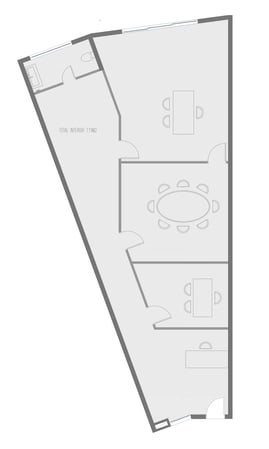 Delivery Format
The Unit area will be delivered in VANILLA SHELL format with a concrete floor slab, perimeter walls, roof, one restroom at the rear of the premises, and with the following inclusions:
HVAC service entrance at 4 tons per unit
Painted Perimeter, Division and Bathroom partition Walls
Suspended perforated metal ceiling
Standard LED ceiling-light package
Suspended floor allowing flexibility for custom electrical and communications cabling
Water, electric, fiber optic and telephone service provisions stubbed to the front of the premises.
Provisions for smoke and fire detectors stubbed to the front of the premises.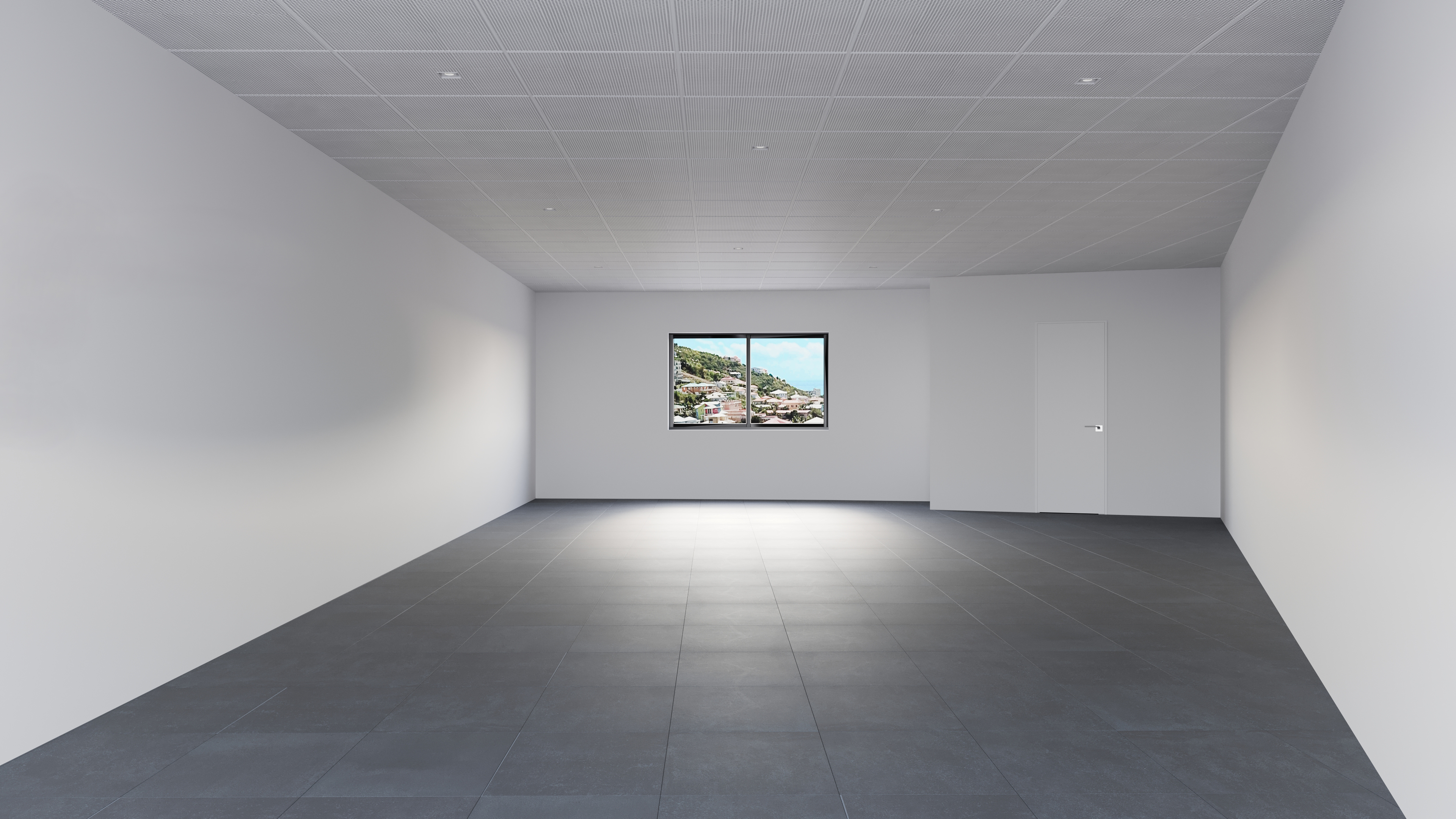 Raised Access Flooring
Office units will be fitted with SKEMA (or similar) raised access flooring, allowing maximum flexibility for future partitioning changes in the units. Thanks to the modular structure of this flooring, wiring and distribution pipes can be placed between the panels and the existing floor, with the advantage of intervening quickly in later maintenance works.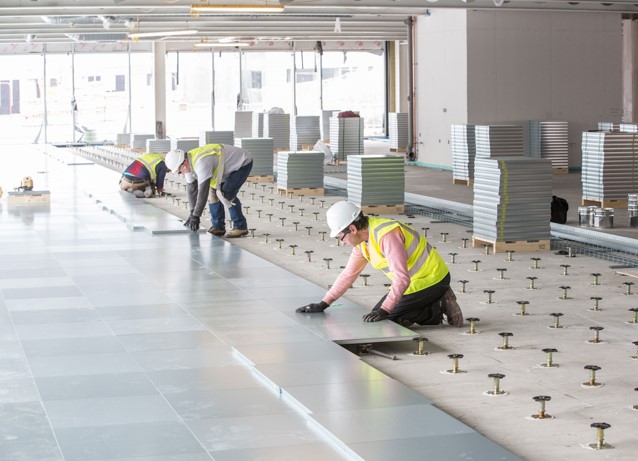 Aluminum Ceilings
Office units will be fitted with KREON (or similar) metal suspended ceiling with invisible grid, providing seamless integration of the building services
including lighting, ventilation, heating/cooling, audio, with easy access to the ceiling void.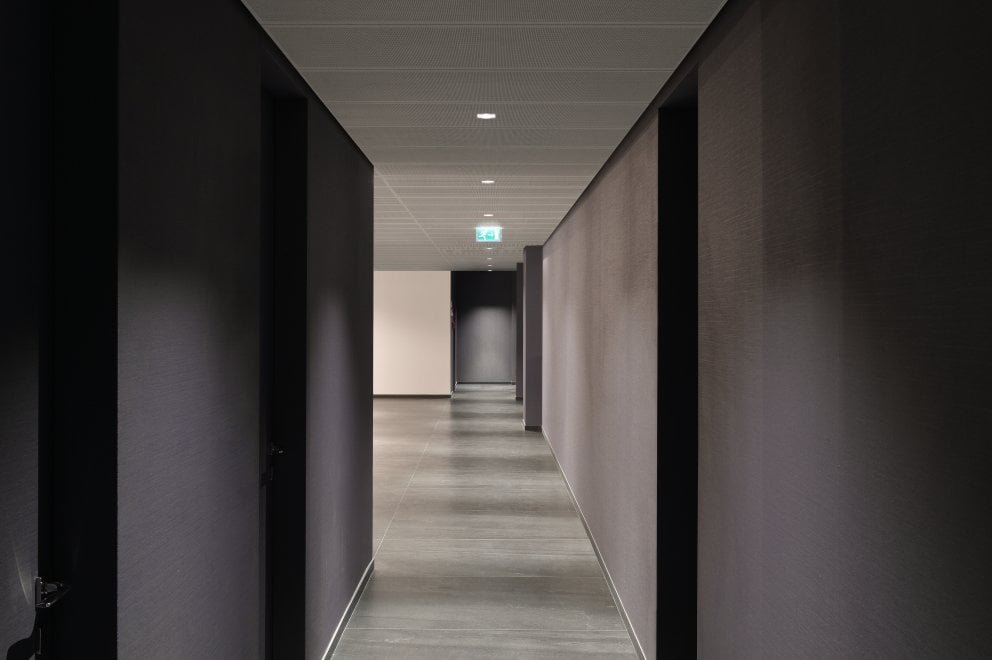 Get in touch with our team